Fonts from FDI Type are OpenType fonts and our desktop fonts are usually offered as PostScript-flavoured OpenType fonts. These fonts work across all major operating systems and are supported by most modern apps. Fonts with an extended character set might have glyphs such as ligatures, contextual alternates and small caps, which can only be accessed by apps which support the necessary OpenType features. You might not see those glyphs in Unicode-based character tools and you might not be able to access these glyphs in apps which don't support these OpenType features. Please check the OpenType support of your applications before making a purchase. 

Example: Hooptie Script needs the OpenType feature "Contextual Alternates" to be turned on so the letters connect properly.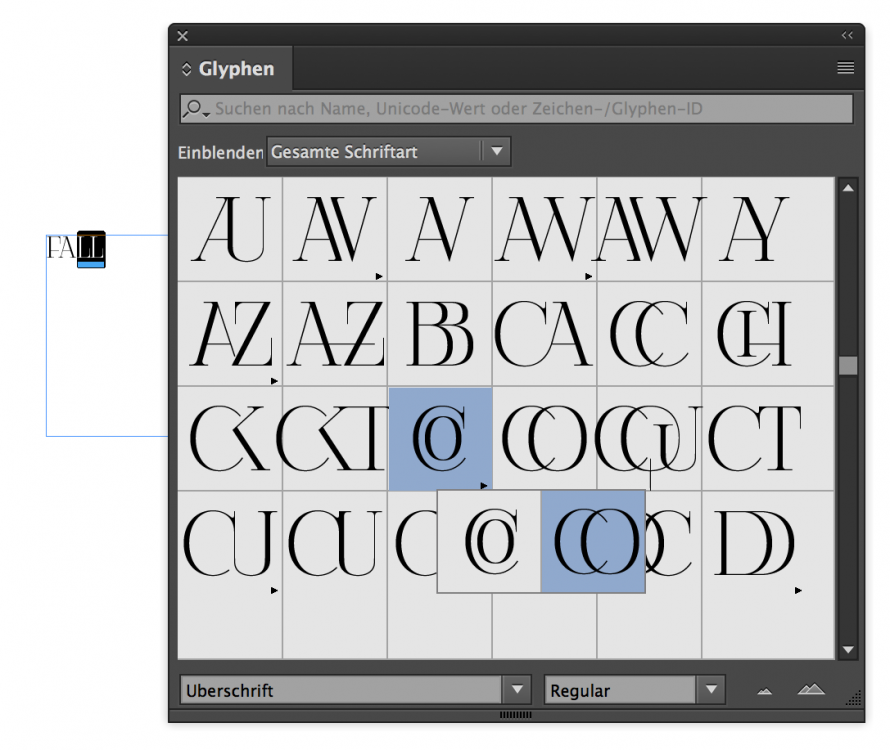 Design applications like InDesign, Illustrator or Photoshop also offer a glyphs panel, which shows all glyphs of a font, even the ones which don't have a dedicated Unicode value.